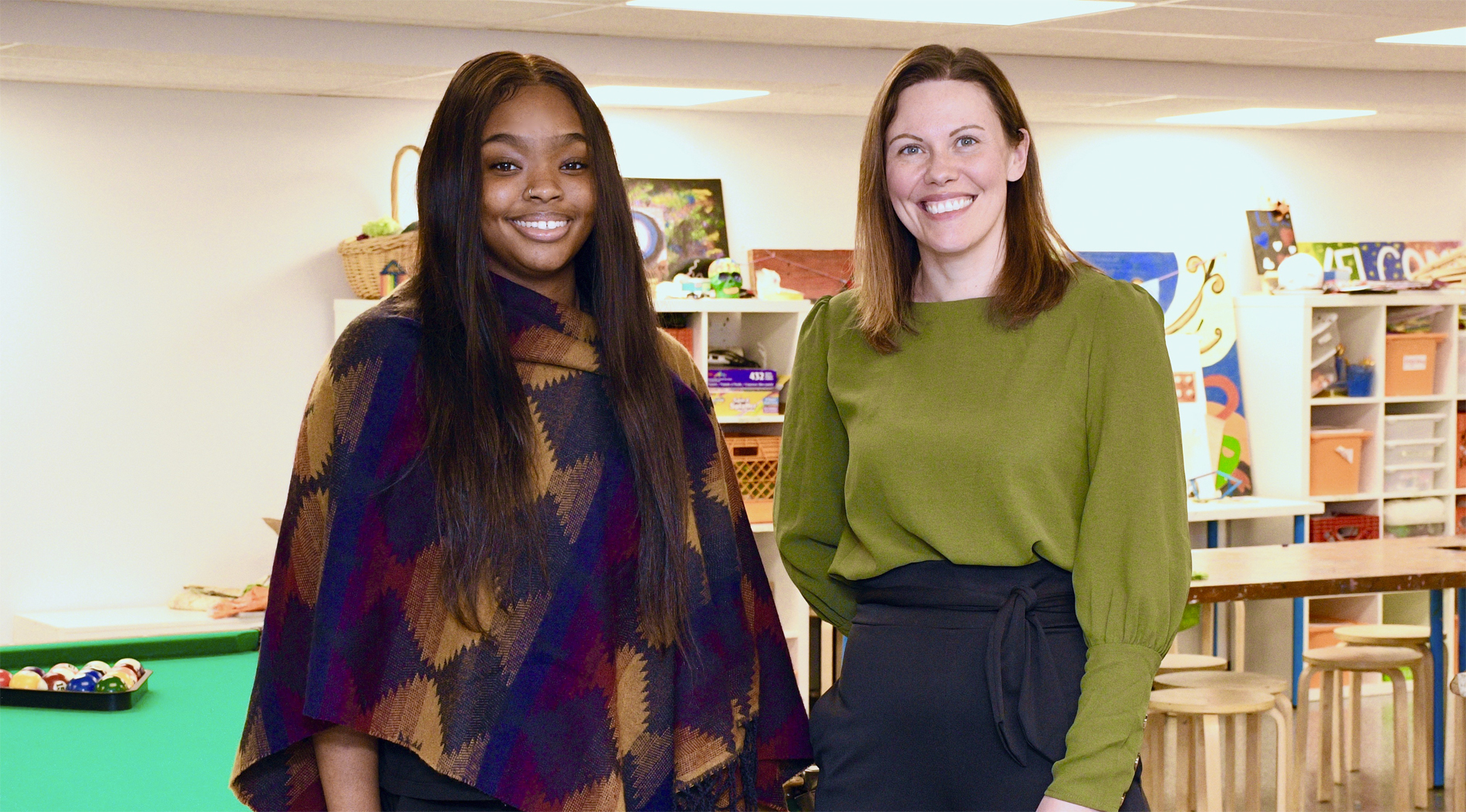 From L to R: City High senior Essence Atkins. with her mentor Caitlin McNulty, director and co-founder of Brookline Teen Outreach Center.
What does a former VP of the National Honor Society and all-round overachiever with a 3.97 GPA do for an encore in her senior year?
For City High's Essence Atkins, it was all about motivating other teens to find their path to success during her internship at the Brookline Teen Outreach Center (BTOC). And it was just the experience Essence needed for her own development.



You see, Essence is a self-described hard-working student with a super shy personality. So her internship helped her come out of her shell and hone what she really would like to do.

When Essence met her mentor Caitlin at the Brookline Teen Outreach Center, known for providing quality resources free of charge to youth ages 10-18 in the Greater Pittsburgh area, there was an instant rapport. "She's amazing! She is everyone's mentor." Caitlyn McNulty, a former English teacher with a background in youth education hopes to open more outreach centers that can provide the same social, emotional and mental health as BTOC to other areas .

"…Essence is so intelligent and she has this very quiet leadership where she observes, takes note of a lot of things. So she can see the big picture, but also how she can address things that are going on. I think that's something that will serve her well in life…

"I gave her opportunities to take that quiet leadership and push her out of her comfort zone… force her to take bigger chances, to build deeper relationships and to spread her wings a little bit. And she rose to the occasion and produced some really amazing programming for our teens."

This programming was a kit for kids to work through that would help them learn about STEM. "I wanted everybody at the outreach center to learn more about STEM careers and what they have to offer," Essence said. "…my mentor wanted me to create the kind of project that could teach students something or was beneficial to them in some way; and I wanted to do something interactive."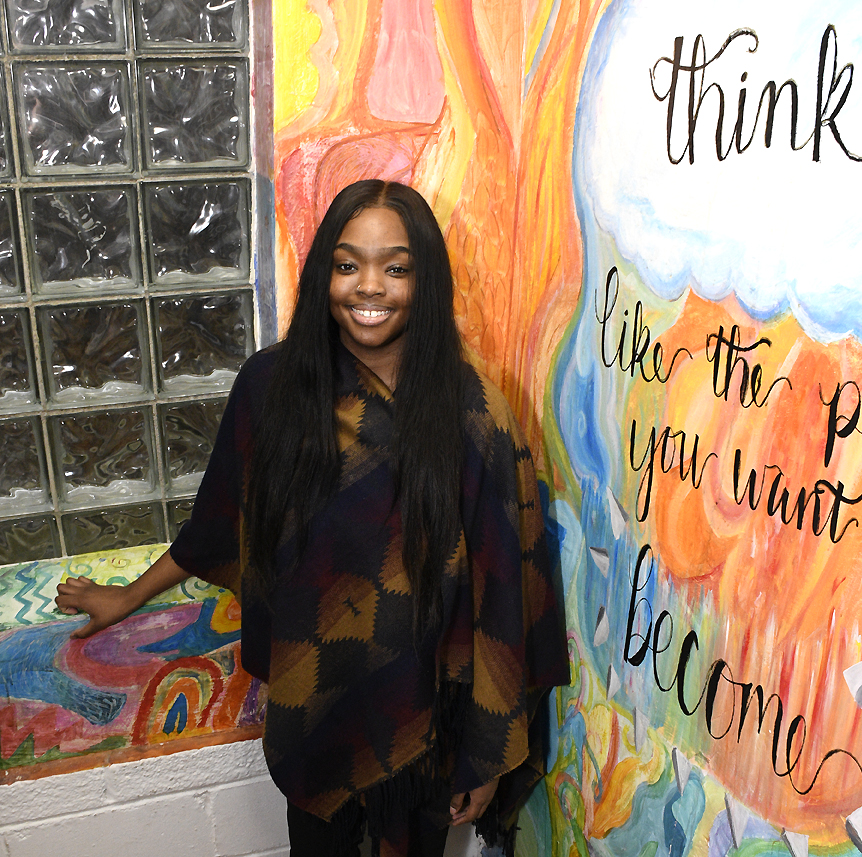 Using her strong observational skills, Essence found out that most kids were really into science at school. "So I came up with the idea to do something STEM based." Using her collaboration skills, Essence developed the program with help from another intern from Pitt who also had contacts at the university that could add their expertise to the project. Together, they made sure kids had opportunities to engage more and more and learn something… even though they may not realize it.

That's the goal. According to BTOC's Ms. McNulty, "We're never just doing a thing for fun, there's always an opportunity for growth or feedback or mentoring. There's always some engagement in the therapy. I think [the STEM kit] was just a really cool collaboration and it came from Essence's interviewing the kids and asking what they might be interested in."

To help promote the STEM program, Essence also created a poster for social media using the tech skills she learned from City High. As you might expect, she's certified in most of the Microsoft and Adobe software programs.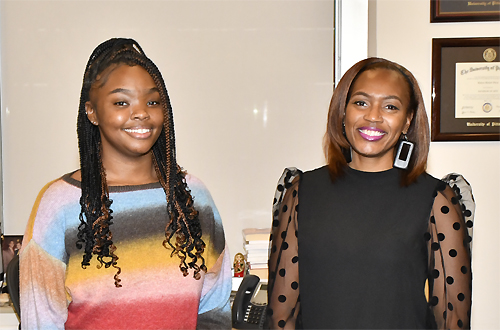 During her 4 years at City High, Essence realized she had an interest in science and also helping people, something Keiha Drummond, her internship manager at City High picked up on immediately before suggesting the outreach center for Essence. "Career class helped me a lot… to really know everything that's out there for me…my options." Essence recalls. "And helped me explore different things. When I first started the internship interviews, I found out that I had an interest in psychology and everybody at my internship was still in college and that's their career focus. I think it's definitely helped me to understand what I want in a career." What's interesting though is that with Essence's sharpening her keen observation skills, she still wanted more.. She went on to say, "I want to study why people do things, and make an impact". With her recent exposure to BTOC and psychology she now has her eyes on social science and forensics.
So, college it is for Essence who discovered City High during a visit on one of the school's open house tours. She has been accepted at more than half a dozen universities (many offering attractive scholarships) and is leaning toward social science as an area of concentration.

"My whole thing was… I want a career where I can help other people," Essence reflects, "But also benefit from it as well." With the skills she has acquired, we are sure she will… once she spreads her wings.