Our Faculty and Staff are committed to the City High Mission.
Since 2002, City Charter High School or City High has been ranked among the best schools in Pittsburgh. With its low student/teacher ratio and focus on technology as a tool for learning, graduates leave academically, technologically, personally and socially prepared to succeed in the modern world – whether our students choose college, skills training, or employment.
At City High, we support an academic culture of professionalism that prepares students to succeed in their post high-school paths to college, a job, an apprenticeship, a specialized skill or trade school. This requires progressive teachers and a more personalized approach.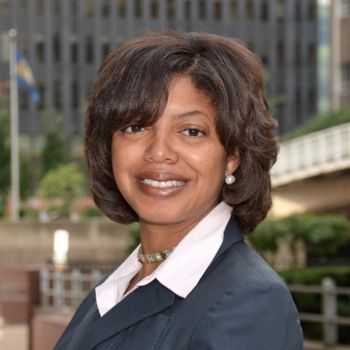 Dara Ware Allen Ph.D.
CEO and Principal
dwallen@cityhigh.org
Dr. Dara Ware Allen is the CEO and Principal of City Charter High School. In this role, she leads a team of exceptional educators responsible for achieving the school's mission to graduate students who are academically, technologically, personally and socially prepared to succeed in post-secondary education, training and/or employment. Recognized locally and nationally for its innovative model, relationships play a huge role in the school's design and success, contributing to the school's 95% graduation rate. Ultimately, as the chief executive and administrative officer, Dara works to assure creative and strategic leadership consistent with the mission, values, and culture of the school. During Dara's tenure, City Charter High School has been recognized among the
Pittsburgh Post-Gazette's "Top Workplaces"
awardees for two years in a row (2019 and 2020) .
Dr. Allen graduated from Spelman College before earning a Master's in Education (teaching) from Duquesne University and a Ph.D. in Workforce Education and Development from Penn State University. Her career spans nearly 25 years, including her immediate past role as Assistant Superintendent of Student Support Services at Pittsburgh Public Schools. In that role, she served on executive level committees and teams, contributing to District-wide decisions including student and school support, equity, recruitment and enrollment, crisis response, allocation of resources, and operations, among other responsibilities. Prior to that, she served as the Chief Operating Officer and Program Director at Leadership Pittsburgh Inc., Executive Director of YouthWorks Inc., and Director of a federal TRIO college access program, the Educational Opportunity Centers of Southwestern Pennsylvania at Penn State University. Dara also has distinguished community service experience including tenures on the Pittsburgh Public School Board, Allegheny County's Jail Oversight Board, Partner 4 Work's Youth Policy Council, A+ Schools Board, and the Bayer Center for Non-Profit Management Advisory Council. She currently serves on the Remake Learning Advisory Council, Health Careers Futures Advisory Board of the Jewish Healthcare Foundation, and the Board of Directors for the Pittsburgh Downtown Partnership and YouthPlaces. Dr. Allen is a proud alum of Leadership Pittsburgh and founding member of the Urban League Young Professionals of Pittsburgh. She was also named a "40 Under 40" award winner in 2002 by Pittsburgh Magazine and recognized as a "Women of Excellence" by the New Pittsburgh Courier in 2012.
Dr. Allen considers it an honor to serve at the helm of City High and is committed to contributing to City High's remarkable legacy of growing students as learners and equipping them for successful futures after high school.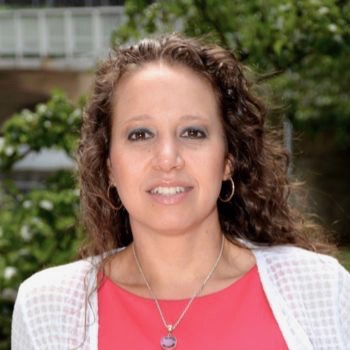 Tiana DeLaRosa
Assistant Principal
Class of 2022
delarosa@cityhigh.org
Tiana DeLaRosa has inspired students at City Charter High School as both a teacher and an administrator. Ms. DeLaRosa has a BS in Finance from the University of Pittsburgh and an MS from Robert Morris University in Business Administration. She began her City High career as a Business teacher, teaching classes such as Financial Literacy and Small Business, and supporting our Robotics team. After receiving her Principal Certification from California University, she moved into Administration in 2013. Ms. DeLaRosa's guiding educational principle is to hold all students to high expectations while providing the support each individual student needs to meet those expectations. She likes to call it "tough love"!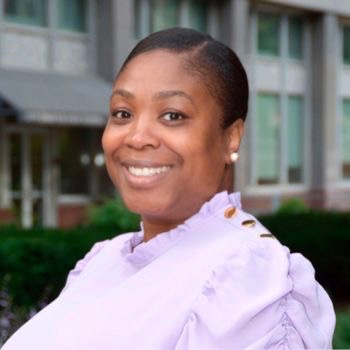 Alesha Platt
Assistant Principal
Class of 2024
platt@cityhigh.org

Alesha Platt brings a diverse background in education to City High that not only includes teaching, but the fostering of success beyond high school. Ms. Platt, as many of you know her, has already been an active part of our students' lives at City Charter High School for over nine years as one of our transition managers, preparing our students to succeed in their post-high school endeavors. Ms. Platt is a graduate from Penn State University with a BA in History. Her education also includes an MA in Curriculum and Instruction from Point Park University, and an additional PA Supervisor of Curriculum and Instruction Certification for K-12. Ms. Platt's career spans beyond teaching at Wilkinsburg School District, and coordination as an Education Coordinator at YouthPlaces, but also includes intensive case management of student participants as a GED Instructor at the Hill House Association.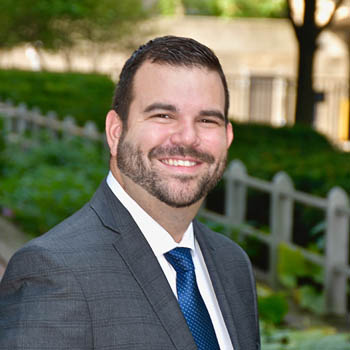 Brian Pohland
Assistant Principal
Class of 2023
pohland@cityhigh.org

Dr. Brian Pohland has spent the past decade as a dedicated teacher and leader within the Pittsburgh Public Schools district. Dr. Pohland has a B.A. in History and a M.Ed. in Secondary Education with a focus in Social Studies from Slippery Rock University along with a doctorate from Duquesne University in their Education Leadership program with a focus on Social Justice in Education. Along with his time in the classroom, he has led initiatives that have focused on improving discipline practices, restorative practices, and fostering strong student-teacher relationships. He focused his doctoral research on improving teaching by embedding the formative learning process throughout lessons. Dr. Pohland's guiding educational principle is that he serves students through high expectations, fostering strong relationships, and promoting the ideals of being a lifelong learner.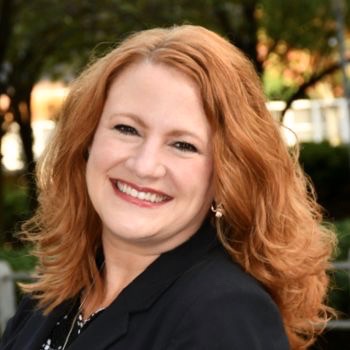 Angela Welch
Education Manager
Class of 2025
welch@cityhigh.org

Angela Welch is an original City High faculty member and the school's first special education teacher, growing the learning support program from the ground up into what it is today. She became a grade-level principal in 2009, and Education Manager in 2014. As Education Manager she oversees curriculum, special education, the ESL program and the promotion process for staff. After the school moved buildings, she helped create the school nutrition program that provides students with healthy and delicious from-scratch meals, soups and salads. Ms. Welch has a B.S in Elementary and Special Education from Clarion University and a Masters of Education in Administration and Policy Studies from the University of Pittsburgh. In 2019, she was nominated for her work as an outstanding leader in Pittsburgh's education community by The Incline. She was also a recipient of the Who's Next series that highlighted stellar under-40 leaders who are making a difference in their fields and community. She is grateful for City High's co-founders who believed in her as a young leader to eventually become a long-term home-grown leader of City High. While she began her educational career focused on elementary students, now she can't imagine working with anyone but young adults in high school, even though she still gets called on to occasionally help zip up a coat or wipe a runny nose!
Building Maintenance Staff