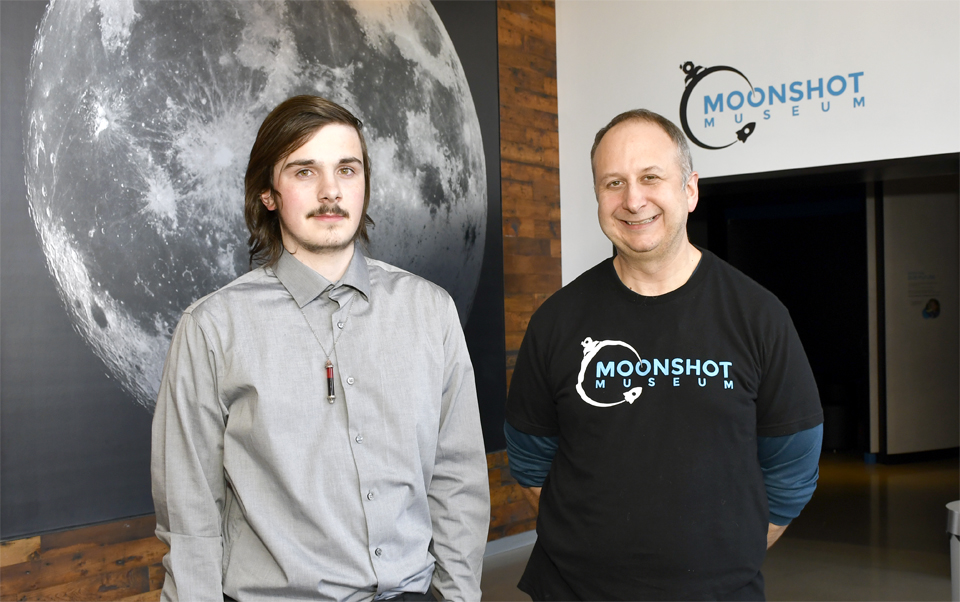 Moonshot Museum is Pennsylvania's first-ever space museum and the first museum in the world to focus on career and community readiness for the 21st century space industry.
Via a unique partnership with Pittsburgh space robotics company Astrobotic, Moonshot Museum will pull back the curtain on the contemporary space industry, offering the unparalleled opportunity to see real spacecraft be built and access space industry professionals – a first for both the museum and aerospace technology sectors.
With a mission to inspire a diverse community to find their place in the future of space exploration, Moonshot Museum will combine immersive exhibitions with innovative Science, Technology, Engineering, Arts, and Math (STEAM) programming to create a unique and engaging museum experience that inspires and equips young people with the tools they need to pursue careers in the space industry – not just in mining, but careers that might be required by future colonies on the Moon, including space law and policy, medicine, various trades, and others.
The museum is actually located adjacent to the Astrobotic clean lab so visitors can watch space engineers and programmers at work building the Peregrine lunar lander, poised to be the first-ever commercial lunar lander and the first American spacecraft to land on the Moon since the Apollo mission over 50 years ago.
Astrobotic specializes in making space missions feasible and more affordable for science, exploration, and commerce. As a lunar logistics company, Astrobotic will provide end-to-end delivery services for various commercial payloads to the Moon. Once the Peregrine launches next year from Cape Canaveral, NASA and Astrobotic will take control of the payload and rover operations directly from the Mission Control Center inside Astrobotic's headquarters in the heart of Pittsburgh's North Side.