ATTENTION 9th GRADE TRANSFER STUDENTS:
Seats still available in the CURRENT 9th Grade to START IN JANUARY

APPLY Now! Book a Tour
Did you know... that every graduate leaves tech-savvy and equipped with a plan for the future?

Every graduate completes required courses in technology and financial literacy, gaining valuable skills for college and career.

Every graduate completes required college and career planning classes, builds a resume, and maps out a plan for their future with their career teachers and post-high school planning transition managers.
Every graduate learns how to find practical solutions to issues and problems through a collaborative team approach.

Every graduate completes a 13-week mentored internship, where they get to try out a career in their field of interest while gaining valuable networking and real-world experience.

Every graduate develops independent learning skills in research, writing, problem solving, and decision-making, as well as in the art of presentation.

­­FREE laptop when you begin


For-Credit College Classes (dual enrollment)


STEM & Programming Classes


Student-Run Robotics Team


Honors Classes


13-week Mentored Internship

Recognition of our Success
Niche 2024 Best Schools Award
#6 2024 Best Charter High School in Pennsylvania—Niche.com
#8 2024 Best Public High School Teachers in Allegheny County—Niche.com

94% average graduation rate, among the highest in the state

2nd Highest Pittsburgh Promise Eligible public high school in the City of Pittsburgh

"A" Resources & Facilities Rating, A Place for Safe and Supportive Learning –Niche.Com
City High is Tuition FREE* and open to the public.

Our daughter graduated from City Charter June of 2022. We selected the City High for its smaller classes, overall kind environment, and a curriculum geared toward producing well prepared, marketable students upon graduation. By all accounts, City Charter exceeded all expectations. Over the past four years, she learned how to write essays, take good notes, became proficient in Microsoft Office, and perhaps most importantly, learned how to study. She is excited and prepared for college, and I firmly believe this is due to the City High educators. We are very grateful for the City High experience.
---

Transferring 9th & 10th Grade Student Applications
Students currently in grade 9 can be admitted through the first third of Trimester 1 (end of September) and Trimester 2 (end of January).

New students are admitted into the 10th grade at the beginning of the school year and at the beginning of second trimester. Applications for 10th grade students who wish to transfer into City High during their 10th grade must do so by the end of January.

We welcome current 9th and 10th graders to attend the Fall New Admissions Open House and School Tour.

If we have a Waitlist, applications are added in the order that they are are completed. Students on the waitlist will be notified when seats become available.

New students are not admitted to Grades 11 and 12 at City High.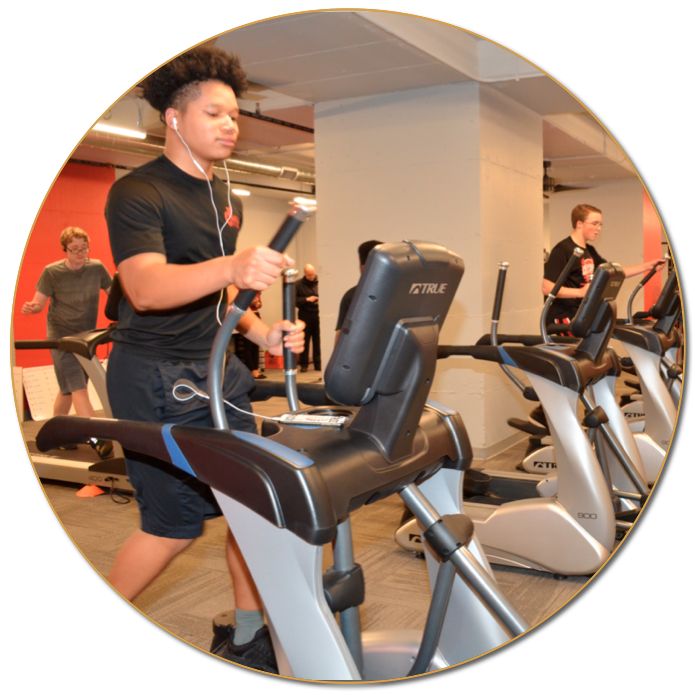 Application Acceptance Period
GRADE
DEADLINES
UPCOMING 9th GRADE CLASS

Applications Accepted Beginning October 1st each year.

Current 9th Grade

IF SEATS ARE AVAILABLE, students can transfer to City High through the first third of Trimester 1 (end of September) and during the first third of Trimester 2 (through the end of January).



AFTER JANUARY, STUDENTS WHO WISH TO STAY ON OUR WAITLIST WILL BE ADDED TO THE LIST OF 10th GRADE TRANSFERS.
Current 10th Grade
IF SEATS ARE AVAILABLE, students currently in grade 10 can transfer to City High through the first third of Trimester 1 (end of September) and during the first third of Trimester 2 (through the end of January).

WE DO NOT ACCEPT STUDENTS INTO CITY HIGH AFTER JANUARY OF THE 10th GRADE YEAR.
Juniors / Seniors
No transfers are accepted after 10th grade.
Students From All Area School Districts Are Welcome!
City Charter High School opens its doors to all area students. You do not need to live in the city of Pittsburgh to attend City High. If you reside in and are registered in any area school district, you are eligible to join our unique high school experience.

Unlike traditional high schools, City Charter High School is a technology-infused high school with a college and career focus. City High offers a more personalized approach to learning with its low student/teacher ratio and "looping" of teachers and students together for all 4 years. Each student gets a FREE laptop and technology classes so they're prepared to learn in-person or remotely.
Best of all, it is Tuition- Free!
Admissions Policy & Procedures
Application Requirements
City High only accepts students in the 9th and 10th grade.