How We Keep Things Interesting
No two students are alike. So, we make sure to offer a diverse range of interests to keep them motivated and involved – because keeping kids engaged is what keeps them learning. Although we are technology-oriented and college/career focused, we make sure that no matter what you're into, there's something for you at City High.
Activities and Clubs
In the first trimester of each school year, we host an Activities Fair to introduce students and their families to the diverse activities and clubs our school has to offer. Some examples are Art Club, Climbing Club and the Spring Musical.
4PLUS Mondays
On alternating Mondays, the school is open for students to participate in local field experiences, outings around town, and other City High sponsored activities.

CHECK OUT OUR SCHEDULE OF 4PLUS MONDAY ACTIVITIES

Student Ambassadors
The Student Ambassador Program is a leadership program that offers City High students an opportunity to represent and promote our school to prospective students, their families, and other guests. Student Ambassadors will be able to help educate visitors about school culture, academics, history, and achievements through supporting school recruitment events, assisting in school tours, and participating in other school functions as a representative of our student body. The application process consists of a teacher recommendation and an interview.
Student Ambassador Eligibility Criteria
Must be in grades 10-12
Must have and maintain a minimum 2.5 GPA

Study Club
Students can work on assignments after school, get additional help from teachers, and collaborate together in a relaxed environment.

Fitness Club
During after-school fitness club, students and teachers can work out alongside each other in City Charter High School's on-site, state-of-the art fitness center.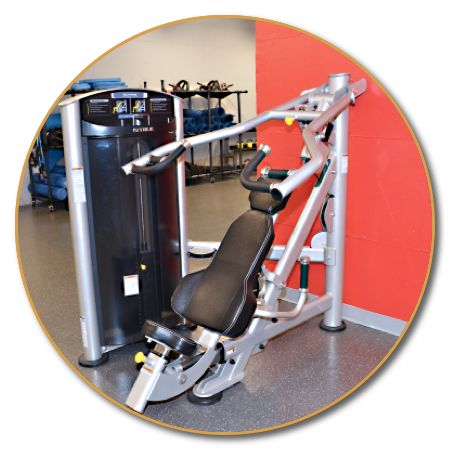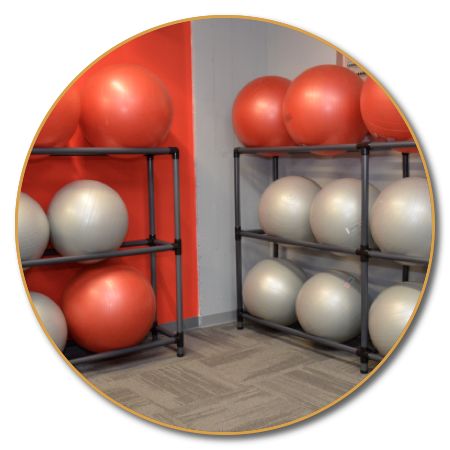 Extracurricular Opportunities
In addition to advanced learning opportunities within the classroom and in honors classes, City High also believes that students should have access to extracurricular experiences that can tap into higher-level learning. These experiences can be led by City High staff or take place as connections with outside organizations.
---
Competitions & Productions
City Charter High School students regularly compete with other high school students throughout the region, the country and even internationally. We are proud of the students who represent us in these endeavors, because we understand the commitment and extra effort required. You may want to check out:
BotsIQ
BotsIQ is a workforce development program of the Pittsburgh Chapter National Tooling & Machining Foundation. It was created to provide a pathway for youth to explore rewarding careers in manufacturing in grades 9 to 12. To accomplish its mission, BotsIQ offers multiple programs, two of which are offered at City High.
BotsIQ Combat Robotics
Through this exciting, hands-on STEM program, student teams partner with industry professionals to experience the entire process of engineering and manufacturing a 15-pound robot (Bot), including Computer-Aided Design, fabrication, machining, welding, and electrical engineering. Once the Bot is complete, students test out their creations in BotsIQ's gladiator style competitions.
BotsIQ Academy
BotsIQ Academy offers access to online educational platforms such as Tooling U-SME, SolidProfessor, and Mastercam University to deliver high quality, industry-based curriculum. BotsIQ Academy offers coursework to prepare for industry recognized credential exams such as SME's Certified Manufacturing Associate certification or NIMS Materials, Measurement, and Safety credential.
English Festival
Since 2016, City High has been taking part in the WPCTE English Festival. This occurs in May each year and takes place at Duquesne University. Participating City High students have the opportunity to compete with high school students from other area schools all based around high interest, timely, Young Adult (YA) literature.
Each year the WPCTE chooses six books that will be the focal points of the competition. They also invite one of the authors to kick off the festival, and the students get a chance to hear them speak and get their books signed at the event. There are pre-festival contests to participate in that involve writing, art, and film. We also practice together to prepare for the contests at the festival such as trivia, an impromptu talk show, and deeper insights.
Check out the
WPCTE English Festival
website for more information about the books and the contests or contact Mrs. Watson-Smith at
watson-smith@cityhigh.org
for information on how to get involved!
---
Cultural Field Trips
City High's cultural field trips not only expand your interests, but can also help you create bonds with your classmates that last well beyond high school.
9th Grade

Presque Isle—Kayaking, canoeing, fishing and swimming in Erie PA
Camp Kon-o-Kwee—Canoeing, rock climbing, and the Trail of Courage obstacle course

10th Grade

Laurel Caverns—Caverns tour, rappelling
Niagara Falls—Maid of the Mist and the Cave of Winds, descending 175 feet into Niagara Gorge to the Hurricane Deck

11th Grade

New York City— Times Square, Ferry Ride past the Statue of Liberty, and a slice of the Big Apple!
Ohiopyle—Students enjoy rafting, hiking, mountain biking, and rock climbing in one of the largest state parks located in the Laurel Highlands of Pennsylvania
International Service Learning—Each year, up to 20 City Charter High School junior students are invited to embark on a journey of personal and cultural discovery in a foreign country

12th Grade

Teen Quest—The Laurel Highlands engage fellow seniors in a rugged outdoor adventure, including horseback rides, archery, paintball, biking, fishing, go-cart driving, outdoor mazes and much more.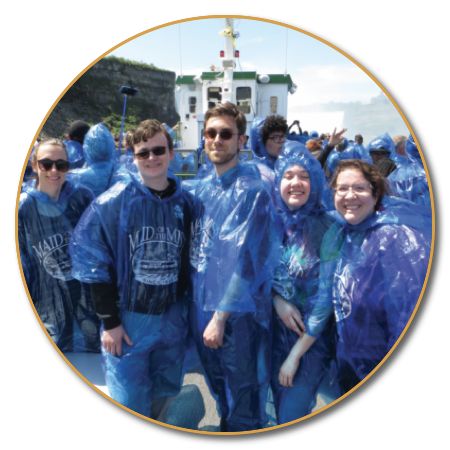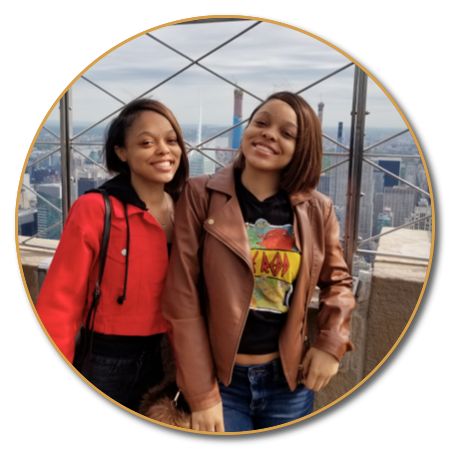 Service Learning
We also sponsor Service Learning experiences throughout the year to encourage students to give back to their communities.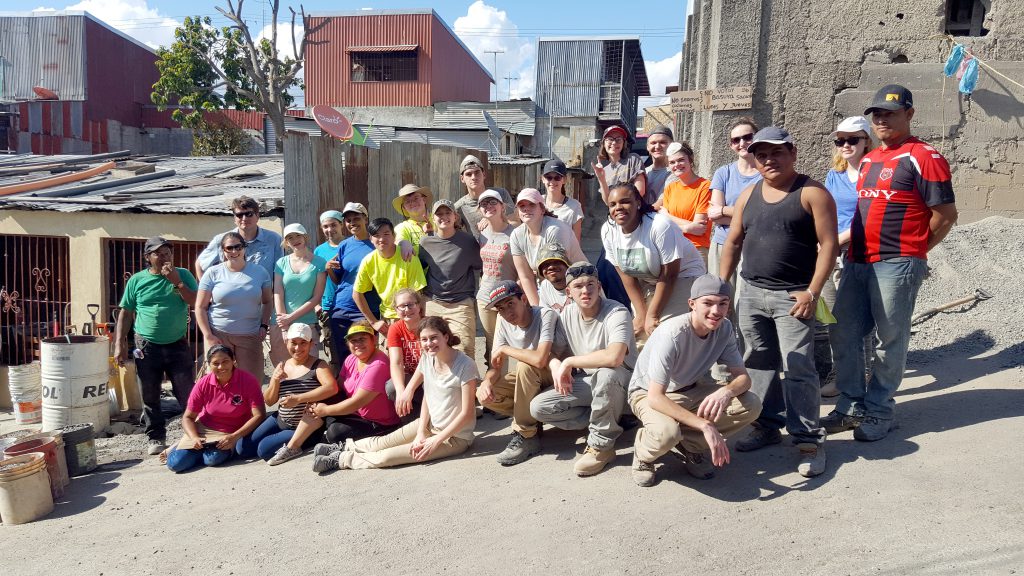 International Service Learning
Each year, up to 20 City Charter High School junior students are invited to embark on a journey of personal and cultural discovery in a foreign country
The Latin American Studies International Service Learning Program is open to all students who will be in the 11th and 12th grade. Up to 20 students will be chosen, with 5 alternates. In addition to Academics and Workforce requirements, we are most interested in building a team of students who offer diverse talents and are highly motivated to participate fully in the service learning experience in an underdeveloped community.
This inter-cultural and international self-development experience involves a true commitment to activities ranging from community service to intense hiking trips and cultural events. It includes a 13-week elective to study the politics, culture, language, and natural environment of Latin America and concludes with a 7 day journey to Costa Rica to study these topics first-hand. Three days will be spent in the capital city of San Jose interviewing and spending time with politicians, environmentalists, musicians, and medical professionals, working in an economically depressed migrant community, and attending cultural events. Three days will be spent in the rainforest working with a rural community, learning about the rainforest ecology and participating in activities such as hiking and swimming. Two days will be spent in travel and/or exploration of some of Costa Rica's National Parks. Your full participation in the service activities, social activities and usage of the language is an integral part of this class and experience.
Students traveling to Costa Rica are encouraged to journal their experience.
Here are some of their entries of their experiences and self discoveries:
Urban Eco-Stewards
City High 10th graders can join UrbanEcostewards, a volunteer program with Pittsburgh Parks Conservancy, as part of their 10th-grade Science curriculum. Our Ecostewards team adopts and cares for sites in local parks and communities throughout the year to remove invasive plants, care for trees, clear trash, and much more.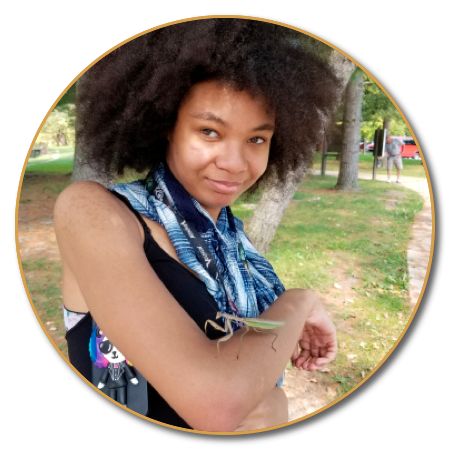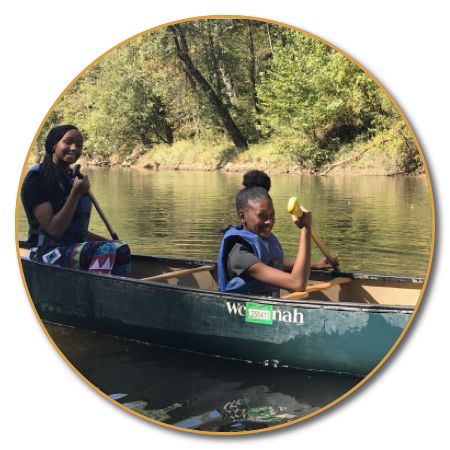 ---
Fundraisers
City High provides a variety of fundraisers for students and families to help offset the cost of field trips and senior activities.
For more information about Student Fundraisers, contact our Activities Manager at
activities@cityhigh.org
.
State-Of-The-Art Fitness Center
Cardio, free weights, fitness machines, power ropes… you name it and City Charter High School's on-site, fitness center has it. Physical Education is a required 9th grade course and can also be taken as an elective in 11th and 12th grade. There's even an after-school fitness club where you can work out alongside your teachers.