How We Keep Things Interesting
The high school experience at City Charter High School is pretty amazing. Although we are technology-oriented and college/career focused, we make sure that no matter what you're into, there's something for you at City High.
Activities and Clubs
Trimester 2 Activity Calendar

Although not a traditional high school experience, City Charter High School ensures there are social outlets for you. We sponsor many clubs, activities and dances each year.

In the first trimester of each school year, we host an Activities Fair to introduce students and their families to the diverse activities and clubs our school has to offer. Some examples are Art Club, Climbing Club and the Spring Musical.

City High has an informal and a semi-formal dance each year. There is also a formal Senior Prom.

Download CURRENT Activity & Club List ACTIVITIES CALENDAR 2021-22
Competitions & Productions
City Charter High School students regularly compete with other high school students throughout the region, the country and even internationally. We are proud of the students who represent us in these endeavors, because we understand the commitment and extra effort required. You may want to check out:
First Robotics
Open to students in grades 10 – 12, FIRST Robotics exists to provide an introduction to science, technology, and business in a uniquely engaging manner to the students of City Charter High School. The Short Circuits, a team of juniors and seniors, compete in the FIRST Robotics competition, a competition that challenges teens from all over the world to create a fully functional robot that is designed to complete specific tasks.

Learn more about City High's FIRST Robotics Team
Watch our 2019 Robotics Competition Highlights!
SAGE
Students for the Advancement of Global Entrepreneurship (SAGE) was founded in 2002 with the mission of helping create the next generation of entrepreneurial leaders.

City Charter High School SAGE students create and operate businesses, take care of bookkeeping, scheduling, marketing and public relations, sales, and community outreach and volunteering. SAGE is open to students in grades 9 – 12 who are interested in entrepreneurship.

Our SAGE teams have won two National SAGE Competitions (2103 and 2014) and taken second place in 2014 at the worldwide competition held in Moscow, bringing recognition to the school and the City. They also took second place nationally with two more titles in 2015 and 2016.
English Festival
Since 2016, City High has been taking part in the WPCTE English Festival. This occurs in May each year and takes place at Duquesne University. Participating City High students have the opportunity to compete with high school students from other area schools all based around high interest, timely, Young Adult (YA) literature.
Each year the WPCTE chooses six books that will be the focal points of the competition. They also invite one of the authors to kick off the festival, and the students get a chance to hear them speak and get their books signed at the event. There are pre-festival contests to participate in that involve writing, art, and film. We also practice together to prepare for the contests at the festival such as trivia, an impromptu talk show, and deeper insights.
Check out the
WPCTE English Festival
website for more information about the books and the contests or contact Mrs. Watson-Smith at
watson-smith@cityhigh.org
for information on how to get involved!

Musical Theatre
Are you musically or theatrically inclined? City Charter High School has a few outlets for your talents. We offer a Spring Musical each year that will allow you to "tread the boards" or take your hand at writing, directing, acting or performing on your instrument.

Join Young Playwrights and be a part of a group of highly motivated students responsible for the concept, development and creation of City High's Spring Musical.

Students are selected for participation in the Spring Musical through an audition process, held in late January and early February.

For more information, email: drama@cityhigh.org.
Follow @CityHighMusicalTheatre on Facebook
Cultural Field Trips & Service Learning
City High's cultural field trips not only expand your interests, but can also help you create bonds with your classmates that last well beyond high school.
9th Grade

Presque Isle—Kayaking, canoeing, fishing and swimming in Erie PA
Camp Kon-o-Kwee—Canoeing, rock climbing, and the Trail of Courage obstacle course

10th Grade

Laurel Caverns—Caverns tour, rappelling
Niagara Falls—Maid of the Mist and the Cave of Winds, descending 175 feet into Niagara Gorge to the Hurricane Deck

11th Grade

New York City— Times Square, Ferry Ride past the Statue of Liberty, and a slice of the Big Apple!
Ohiopyle—Students enjoy rafting, hiking, mountain biking, and rock climbing in one of the largest state parks located in the Laurel Highlands of Pennsylvania
International Service Learning—Each year, up to 20 City Charter High School junior students are invited to embark on a journey of personal and cultural discovery in a foreign country

12th Grade

Teen Quest—The Laurel Highlands engage fellow seniors in a rugged outdoor adventure, including horseback rides, archery, paintball, biking, fishing, go-cart driving, outdoor mazes and much more.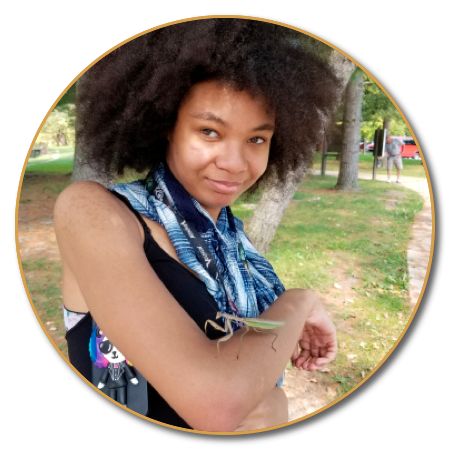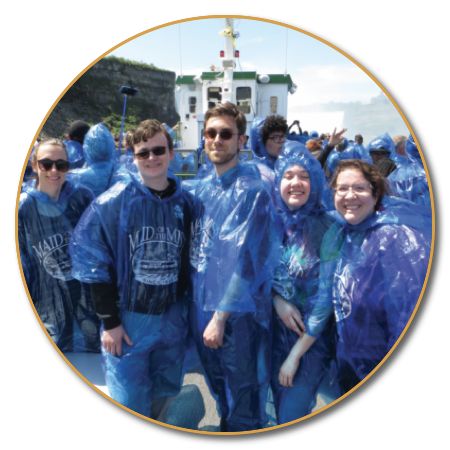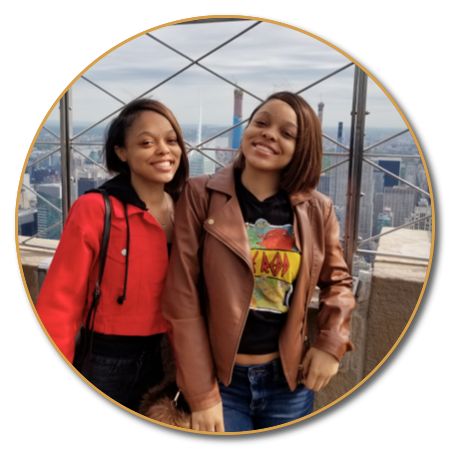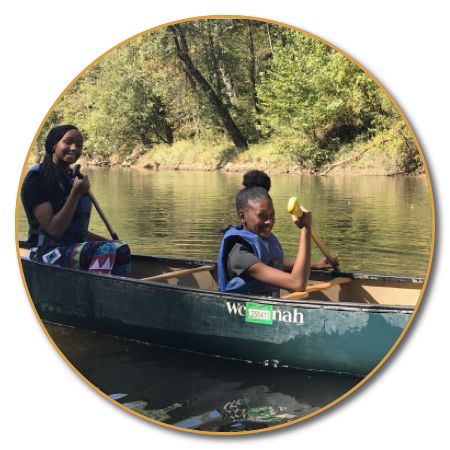 State-Of-The-Art Fitness Center
Cardio, free weights, fitness machines, power ropes… you name it and City Charter High School's on-site, fitness center has it. Physical Education is a required 9th grade course and can also be taken as an elective in 11th and 12th grade. There's even an after-school fitness club where you can work out alongside your teachers.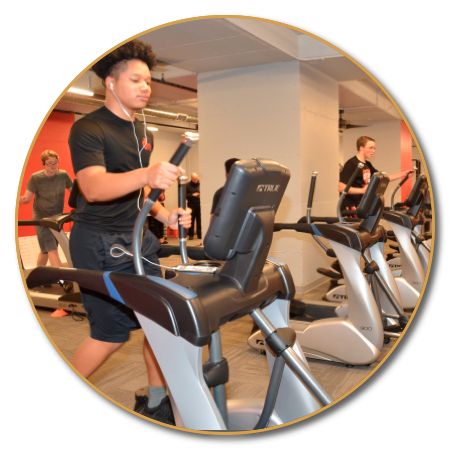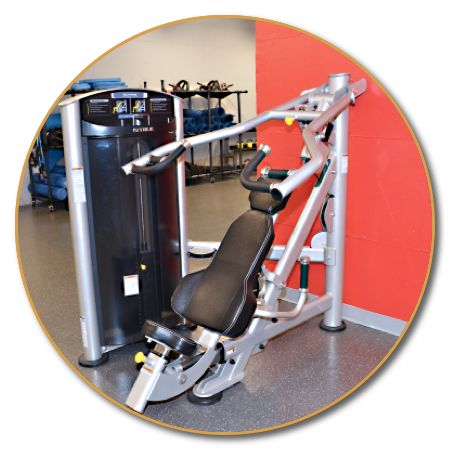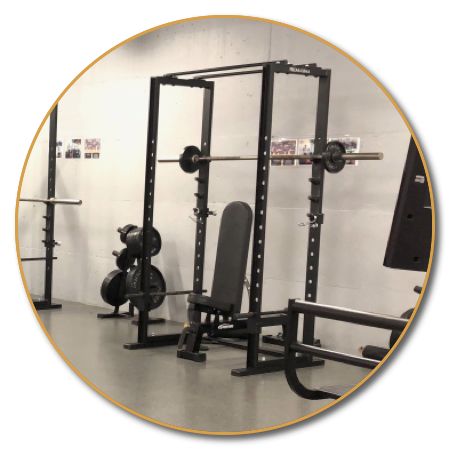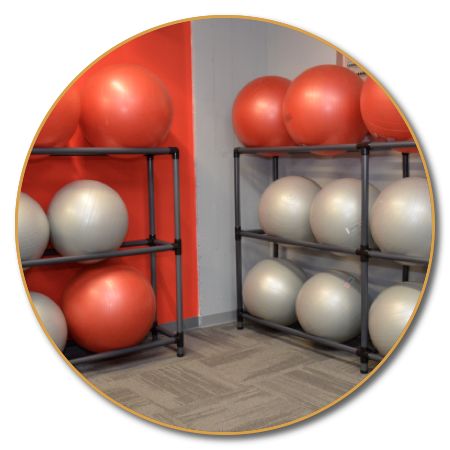 Freshly-Cooked Meals
How does Roast Beef with Au Jus Dip, Cranberry Chicken Salad, Stir Fried Rice with Sweet and Sour Chicken, Fall Pasta with Sausage, Southwest Chicken and Vegetable Gravy over Biscuit, or Steak Salad with a Pittsburgh twist—topped with French Fries and Smoky Tomato Dressing, all from scratch, sound to you?
The goal of City High's Cafeteria is to offer a made-from-scratch food program that not is not only fresh and nutritious, but also one that students and staff will like to eat. Students at City High receive free chef-prepared breakfasts, freshly-made soups and hot and cold entree items for lunch. The choices are so good that City High's food program earned an A+ on City High's Niche school profile, based on student and parent responses.
Food & Nutrition Program & Policies