Get Connected
City High helps keep our students and families connected with helpful resources in their communities. Along with our many Internship partner sites, we also maintain strong relationships with with local community organizations, businesses and non-profits throughout Pittsburgh and Allegheny county.
COVID-19 Mobile Testing Site Imani Christian Academy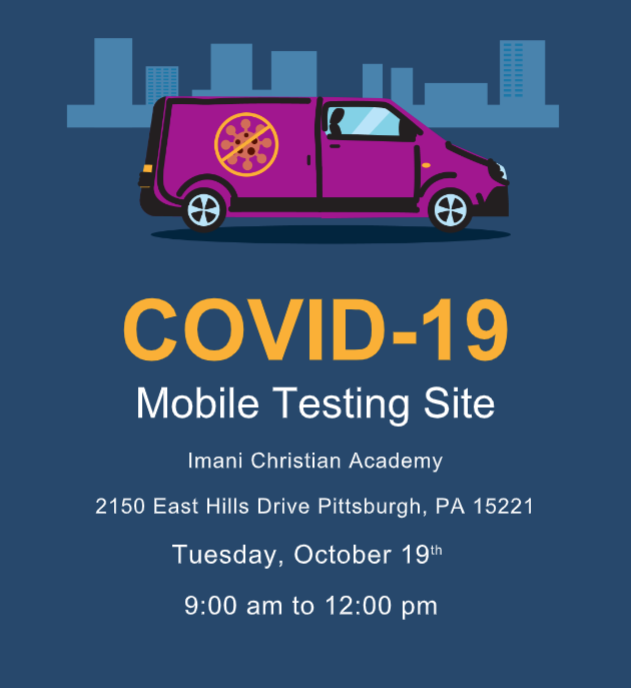 2150 East Hills Drive
Pittsburgh, PA 15221 Tuesday,
October 19th
9:00 am to 12:00 pm

However, if you have insurance that will cover the cost of the test, your insurance will be billed. Please bring your insurance card.
Preregister online
https://curative.com/sites/24408
. Walk-ins welcomed. Tests provided at no cost. No prescription or referral needed. Insurance is not required.
COVID Vaccine Clinic
UPMC Children's Hospital of Pittsburgh is proudly partnering with City Charter High School to vaccinate students and community members against COVID-19 with the Pfizer-BioNTech vaccine. The City High COVID Vaccine Clinic will also offer 3rd dose Pfizer booster shots to individuals that received their 2nd dose Pfizer at least 6 months ago, and meet the following criteria: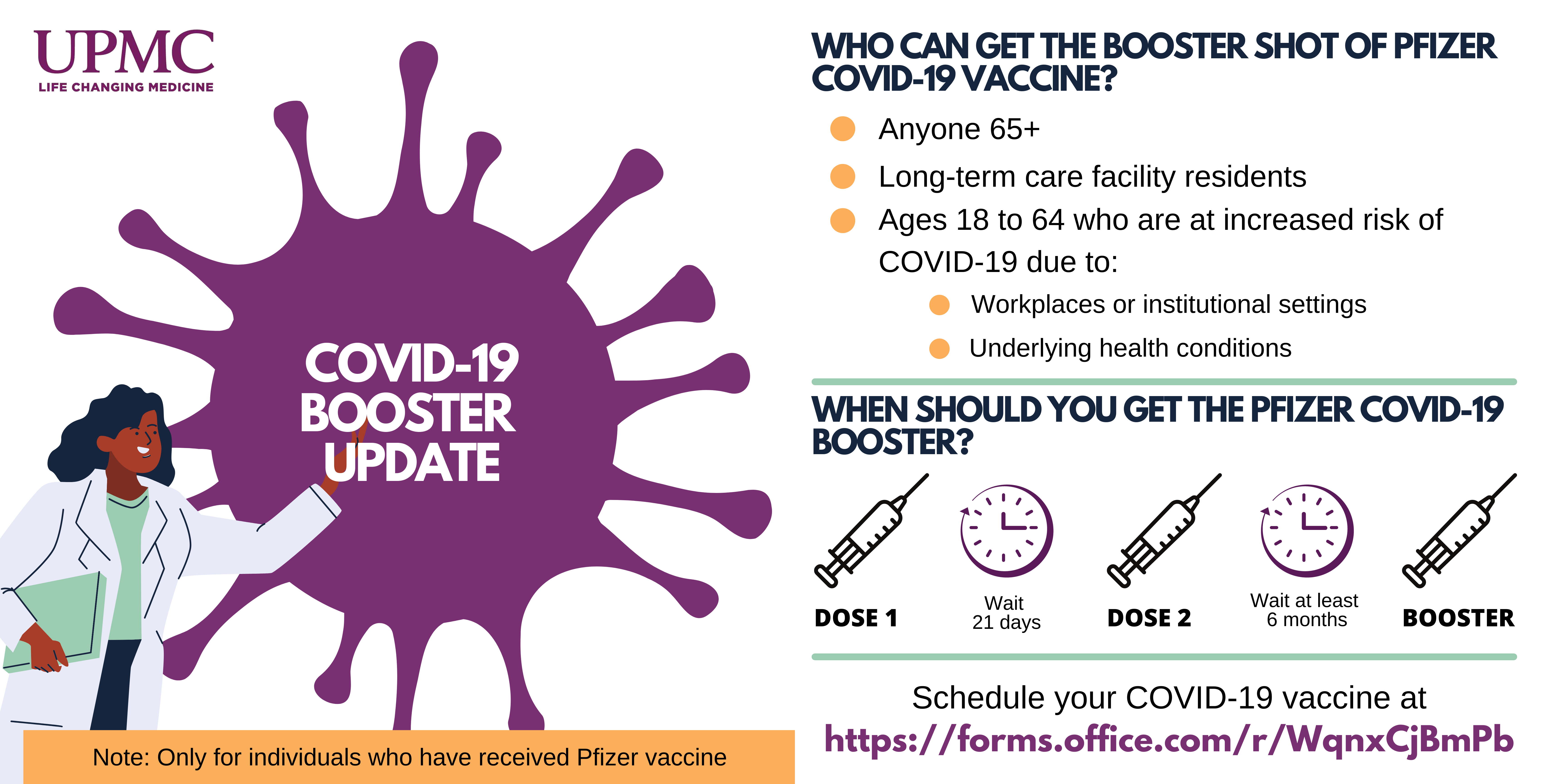 WHEN

October 13th, 4-6pm

To schedule an appointment please visit: https://forms.office.com/r/WqnxCjBmPb

and select "City Charter". Students under age 18 will need a permission slip completed by a parent or guardian, which will be sent out by City Charter High School.

WHERE

City Charter High School

201 Stanwix St, Pittsburgh, PA 15222

WHO

For City Charter students and community members ages 12+.
These websites help answer some frequently asked questions that parents or guardians might have prior to their child receiving the COVID-19 vaccine.
COVID-19 Vaccine Frequently Asked Questions
COVID resources
Vaccinate today, visit the four Carnegie Museums tomorrow.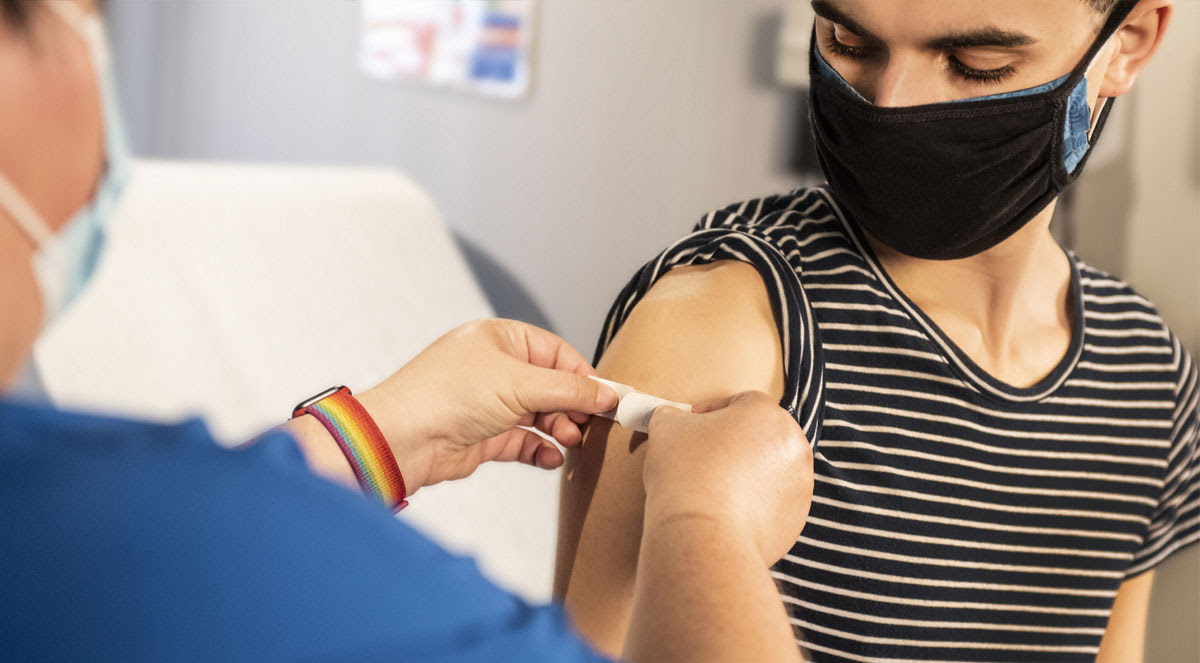 Carnegie Museums of Pittsburgh is proud to partner with the University of Pittsburgh Pharmacy to encourage all eligible persons to receive a COVID-19 vaccination.
The PittCoVax Vaccination Center is now offering all three vaccines—Pfizer, Moderna and J&J—at 4041 Fifth Ave, Pittsburgh, PA 15213, at the front of Nordenberg Hall in Oakland, subject to availability. The Center is open to the public, and walk-ins are welcome. And throughout the month of September, members of the public receiving a COVID-19 vaccine at the PittCoVax Vaccination Center will receive two free-admission passes to the four Carnegie Museums when you mention this special incentive.
If you or someone you know hasn't been vaccinated, please consider visiting the PittCoVax Vaccination Center! Check for Center hours. And to ensure a spot, you can register in advance using access code panthers. Or, call the vaccine hotline at 412.383.4372.
Transportation and parking: The Center is easily accessible by Port Authority bus. Free parking for clinic visitors is in Soldiers & Sailors garage. Enter from Bigelow Boulevard.

Community Connections