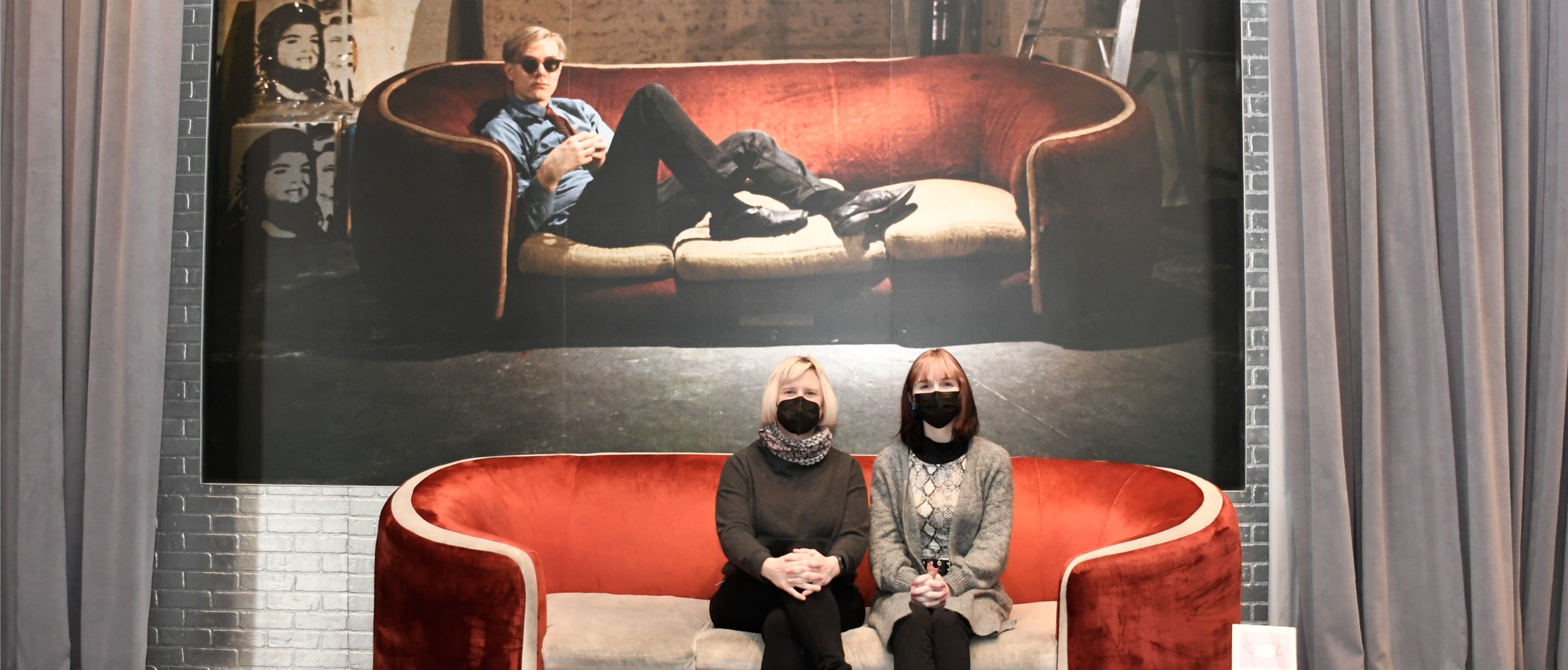 Located in Pittsburgh, Pennsylvania, the place of Andy Warhol's birth, The Andy Warhol Museum holds the largest collection of Warhol's artworks and archival materials. It is one of the most comprehensive single-artist museums in the world and the largest in North America.
The Andy Warhol Museum is one of the four Carnegie Museums in Pittsburgh, together reaching more than 1.4 million people a year through exhibitions, educational programs, and community outreach.

According to Nicole Dezelon, who joined the Warhol to handle educational programs and run an after school program called "Urban Interview", based off Warhol's Interview Magazine. "For us, it was about teaching workforce development skills, social/emotional learning skills. Students would go out into the community and interview people, anyone who they thought was important, from sport stars, to artists, to pop stars… but basically this was the vehicle to teach them desktop publishing skills…how to build a website…media production… things like that."

As Ms. Dezelon's role expanded into Director of Learning and Public Engagement, educational programs have expanded across the spectrum. Summer college interns, K-12 certified Art Ed teachers, students in the MAM (Masters in Arts Management) program at Carnegie Mellon and a huge nationwide internship program called DAMLI (Diversifying Arts Management Leadership Initiatives) basically targeting marginalized college students, underrepresented in the field to explore and advance in museum careers, offering hands-on training, mentoring, and paid work experience.

The Warhol also partners with City Charter High School, giving high schoolers an opportunity to develop skillsets needed for a career in the art world.

Recent City High intern, Raine Venturino felt honored for the experience. "When I first heard I was coming here, I was overtly ecstatic because it's an art museum. It is part of the Carnegie, which is a big foundation in Pittsburgh." The joy for her was, "being able to see people working with art and being able to be in an environment where art is literally everywhere."

During her experience, Raine was exposed to educational programs and fun workshops for youth as well as "non-fun things" like museum budgeting, marketing and grant writing. She also applied her art skills in The Factory, teaching screen printing and even creating her own original designs.

After graduation, Raine will be returning to The Warhol as a student assistant. The program is very flexible – sometimes students have to take a semester off to work hard at school and they're welcomed back.

"We want to be a place that they can always come back to," notes Ms. Dezelon. "That ecology of getting students when they're young… they might leave but they come back to the museum throughout the years – even after college. We have students that come back for summers to work as Student Assistants, sometimes Artist Educators because now they have 1-2 years of college experience. Sometimes they graduate and come back and decide they want to stay in Pittsburgh, which is a good place for them to start."

She adds, "Even our Gallery Ambassadors (our front line staff), many of them are working artists or in school for art, so it is interesting how museums can be a place for all different types of creative people."

Read about Raine Venturino's mentored experience!