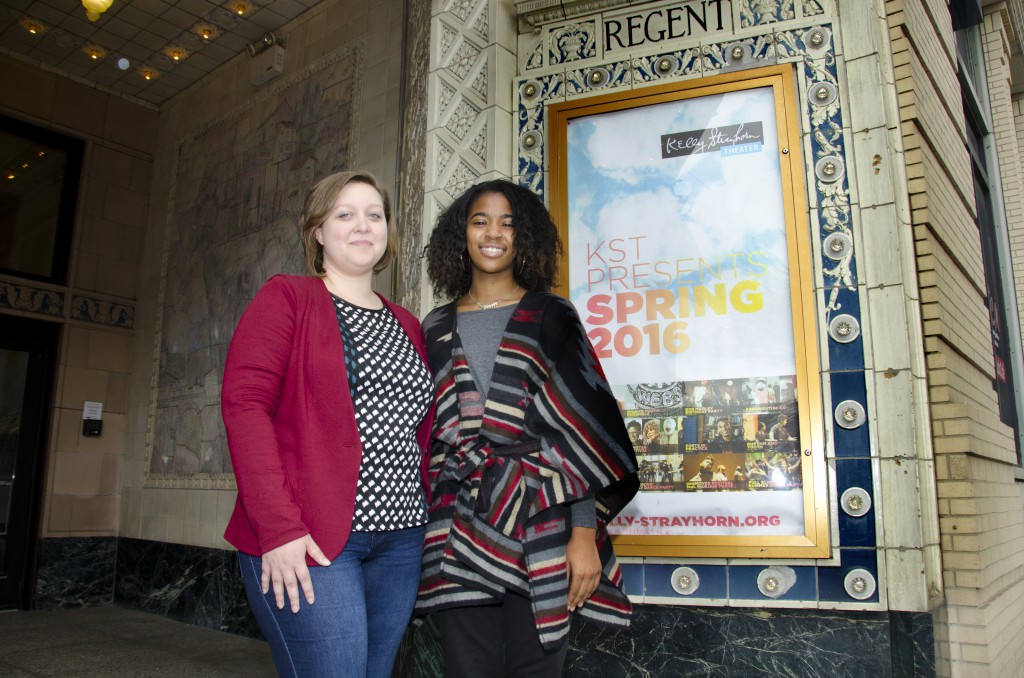 Theater Major Intern Gets Behind the Curtain Experience at Kelly-Strayhorn Theater.
Indyha Fielder is no stranger to the theater. As a dancer and performer (she's in the Shona Sharif dance company and the 2016 City High school musical), this talented senior explored the other side of the curtain in an internship at the Kelly-Strayhorn Theater in East Liberty.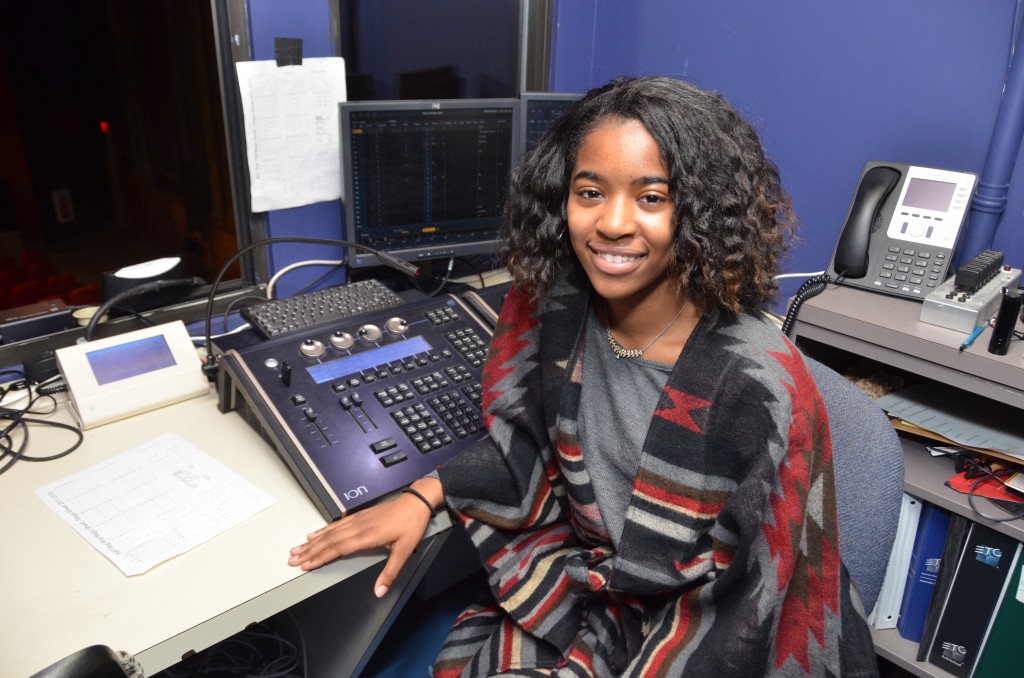 Indyha was the 5th City High intern to tread the boards at the KST, as it's lovingly called. And according to Melanie Paglia KST Director of Production and her mentor, "Indyha was always incredibly adaptable, which is hugely important in theater."
Lucky for Indyha, the internship manager at City High recognized what a good fit KST would be for the student. As she puts it herself, "I am a dancer and like theater. I am in the City High musical. I already knew that I wanted to intern there because I liked theater, being behind the scenes. And I was already taking a Point Park class (for credit) with a focus on entertainment management. I thought this is where I was headed, so it made sense."
Perfect sense to the staff at the theater, too. Indyha proved that she was easy to get along with and very mature, so this student with a 4.14 GPA was invited to participate in weekly staff meetings, which gave her great exposure to theater management.
"I was impressed at how hungry she was to learn," reports Paglia. "How easily she would take on tasks… how quickly she took to lighting, too." But the internship is not all bright lights and glamour. There was a fair bit of data entry and Excel spreadsheet reports to be prepared. (Here is where City High's Microsoft certification helped Indyha shine.) Like any non-profit, these administrative tasks play an integral part in helping to ensure funding, which is key. So Indyha got a realistic portrait of what it takes to "put on a show" and it may change her direction in life. "My internship definitely helped me in making my career and college decisions. I may end up changing my major. I might try and take a minor course in Event Management and see if I really want to go in that direction. So this experience has definitely helped me."
---
"I am constantly impressed by City High – and their preparation of students who come in here. Not only in the selection process (students who have an interest), but the level of maturity and professionalism is so impressive."
Melanie Paglia, Director of Production– Kelly-Strayhorn Theater
City High Internship Mentor

About the Kelly-Strayhorn Theater
The Kelly-Strayhorn Theater is a key element in Pittsburgh's East Liberty rebirth, reflecting the vibrant and diverse cultural history of area. Re-named for dancer/actor Gene Kelley and jazz legend Billy Strayhorn, this 100-year old theater celebrates two great Pittsburgh talents of the past and provides a venue for those of the future. The Kelly-Strayhorn Theater has been a mentoring partner with City High since September of 2015